Overland Rentals from Element Outdoors
At Element Outdoors we understand that everyone thinks of something different when they hear the word "adventure"! When it comes to our overland rentals we strive to provide a variety of vehicles to help meet the needs of your adventure. From a 3 day trip to a few national parks to a month long epic journey around the western United States. We can help you find the right vehicle for your trip and assist with planning and support to make sure your trip is exactly what you had in mind. Based out of Fruita, Colorado just 15 minutes west of Grand Junction Regional Airport we're only an hour and half from the top overland adventure travel destinations in the United States. Moab, UT and Ouray, CO are only the begining of whats within reach for your trip. We also have delivery options to accommodate one way trips or easy pickup at our storefront location in Fruita, one of the top mountain bike destinations in the west.
HOW IT WORKS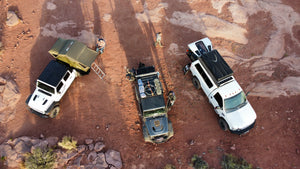 1. Choose Your Overland Rental
Check out our overland rentals with the button below and give us a call or send us a message with any questions you have. We recommend booking 3-6 months in advance for the best availability.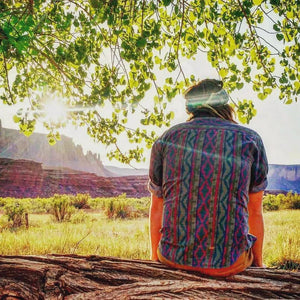 2. Choose Your Dates
Use the booking calendar to be sure your Overland Rental is available for your trip dates. Select the dates for an instant quote and click "next" to start booking online.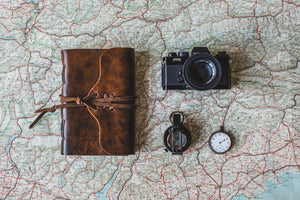 3. Tell us about your trip
During the checkout process you can add-on options like trip planning and support, satellite communication devices, and more. Share any other trip details and book with a 25% down reservation hold.
I'm all set with my reservation, NOW WHAT?
Now for the fun part! While you're counting down the days until your trip you can do some research and finish planning the details of your adventure. If you've selected our "Trip Planning and Support" package at checkout you can send us a message and we'll start helping you put a plan together to make the most of your overland rental. Even if you didn't select trip planning and support service feel free to give us a shout and we're more than happy to help give advice on cool places to see, how to find campsites, or just chat about the weather. Its a good idea to check out our Blog postes and FAQ section for great tips on planning your trip, recommendations for packing lists, and a full rundown of what gear is included with your overland rental. 7 days ahead of your trip we'll be contacting you to be sure your arrival times haven't changed, answer any questions, and go over any other details with you.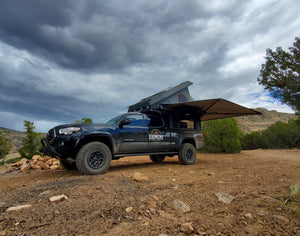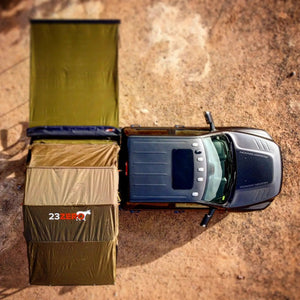 What to expect on arrival
ITS GO TIME! Let the fun begin as we meet you at our climate controlled shop or your chosen delivery location to do a complete orientation. We'll go over all the ins and outs of 4x4 operation for your overland rental and show you how to setup your rooftop tent and other accessories. We'll go through every piece of gear thats included and asnwer any questions and give you some "pro tips" to make sure you're comfortable with everything before you're out on the trail. If you've selected our Trip Planning and Support this is when we'll hand over your GPS enabled tablet and walk through the plan with you one last time, showing you how to take full advantage of the apps and navigation software. YOU'RE ALL SET! Head to the market for food and hit the road!
Shop for your Overland Rental
More than an Overland Rental its an experience
At Element Outdoors we understand that our Overland Rentals are just a small part of your adventure experience. Its our top priority to help you have an amazing time and an experience that meets your expectations. From traveling to some of the most remote and difficult places to get to in the lower 48 to helping you plan a tour of the most popular national park destinations in Utah and Colorado, we want your trip to be all about you and the amazing places you go. It can be easy to call yourself an outdoor professional. But with more than 25 years experience as park rangers, guides, and public land mangers we're proud to have the experience to support your trip as true professionals. We're also life long lovers of outdoor adventure and travel. We want you to have an amazing time on your trip and come away with memories that will last a lifetime. We're often a part of the first camping experience for new adventurers as well as asisting seasoned travelers from around the world in making the most of their time in the United States. Our mission it to help build a community of responsible adventure travelers through our Overland Rentals by providing the knowledge, equipment, and shared skills to support your journey and foster good stewards of our outdoor space. We hope you'll let us be part of your adventure!
What an amazing solo adventure! Travis was incredibly knowledgeable about the area. I told him a general description of what I wanted and let him do the trip planning. He put me on spots I never would have found on my own. The gladiator was a beast and handled white rim trail solo without any issues. The gear provided was excellent and it all stored securely inside the bed. The tent setup was the most solid tent I've ever used. It had a nice mattress pad and was comfortable even during an extended mountain rain. I will definitely be renting from element outdoors in the future, and utilizing Travis's trip planning.
Steven Pearson
"Element Outdoors and Travis, the owner, provided us with the Jeep and gear we needed for a fabulous outdoor adventure in Moab. The Jeep Gladiator was fully equipped to meet our wilderness camping needs and provided off-road adventure. The Jeep and Travis' suggestions took our trip to a level we could never have dreamed of on our own. We will be back with friends and family to repeat some adventure and create new ones. Travis is a gold mine of knowledge and expertise for anyone traveling to the Moab and surrounding areas."
Kay Crouch
"We really enjoyed our trip! I am not an avid camper but Travis and Element outdoors really thought of everything we would need to stay off the grid making our trip really relaxing and enjoyable. We didn't have a single moment where we wished we had something that wasn't in the Jeep. Would absolutely rent again and bring friends to do it with us! Great experience and really great customer service."
Amanda K.
The Perks of Overland Rentals in our home town of Fruita Colorado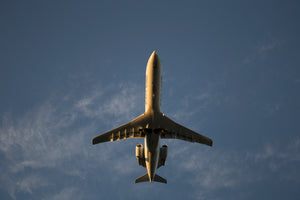 Easy Airport Access
Only 15 minutes from Grand Junction Airport with multiple flight options and affordable service to and from the area. Skip the drive from a big city, and the backed up traffic, and be on the trail in minutes after you get your Overland Rental.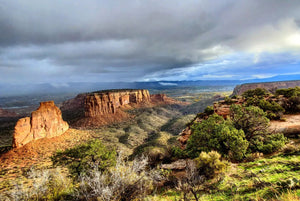 Diversity and Proximity
With amazing scenery and trails at our door step you can leave or shop and be in Colorado National Monument in less than 5 minutes, Grand Mesa the worlds largest flat top mountain in 1 hour, or be in top destinations like Moab or Ouray in about 1.5 hours.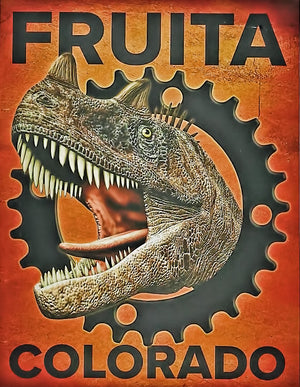 WTF - Welcome To Fruita
Fruita is the cool little Colorado town you haven't heard of YET. With some of the best mountain biking around, several amazing breweries and coffee shops, The FARM (Fruita Arts and Recreation, Market) fun local shops, tons of AirBnBs it makes for a jump start to adventure.